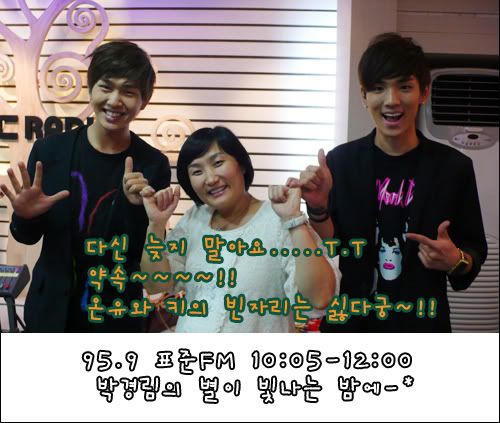 I remember that since this tuesday there will no more Onkey Pics in Byulbam. I'm kinda sad because Byulbam is my favorite radio broadcast because of Onkey. But now, there will no more any Onkey Pics in byulbam…
It's been so long for them. I mean, they started became quest DJ permanent since October ? If I'm not wrong LOL
So to make it to become sweet memories, I want to share all pictures from byulbam when Onkey still being DJ on that radio of course. I remember that in the 1st day they were late. LOL
But then the radio goes well with them… they are so dork!!
This pic was when they were late for the 1st day and I remember they promised won't late again for the radio !!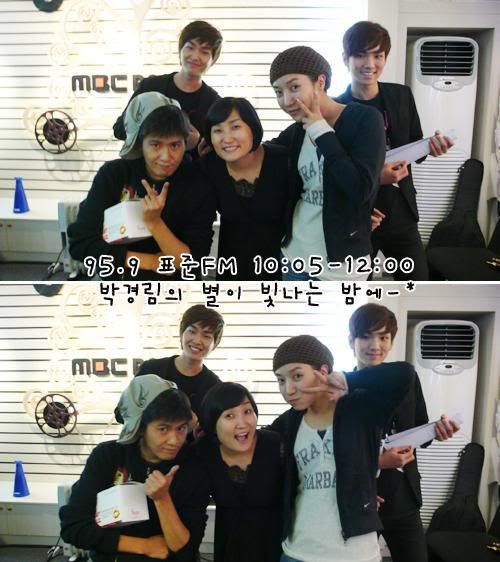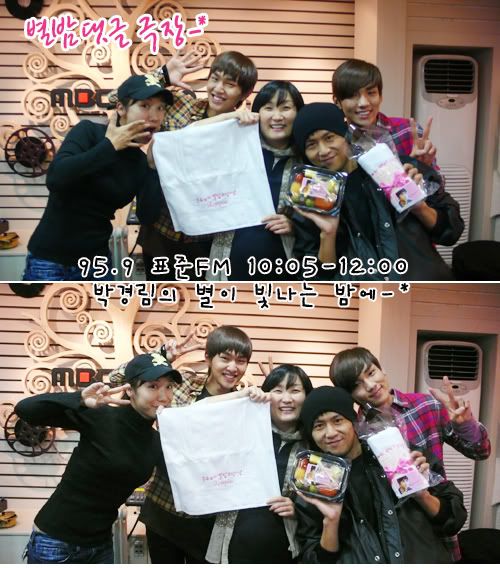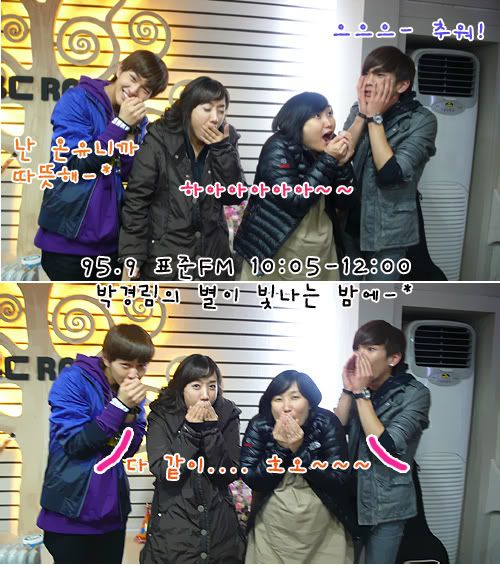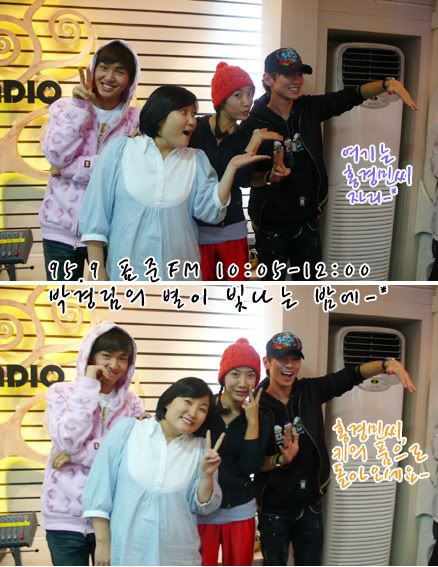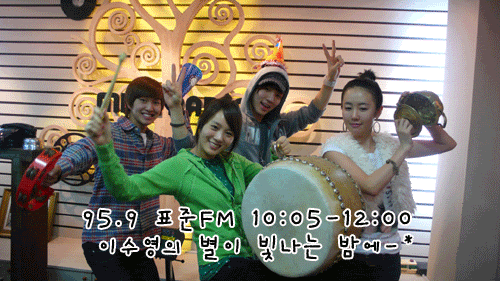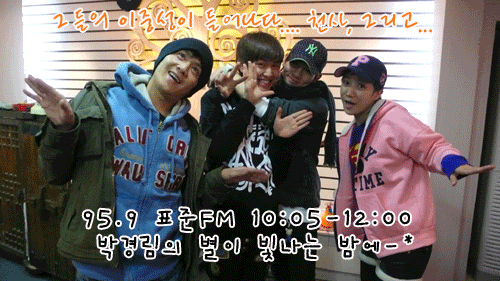 Really..I love Onkey Hug (well, actually it's Key hugged Onew)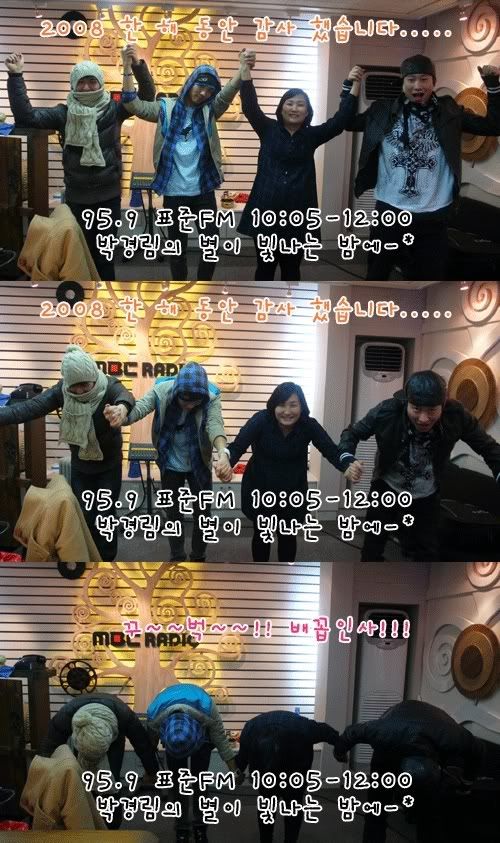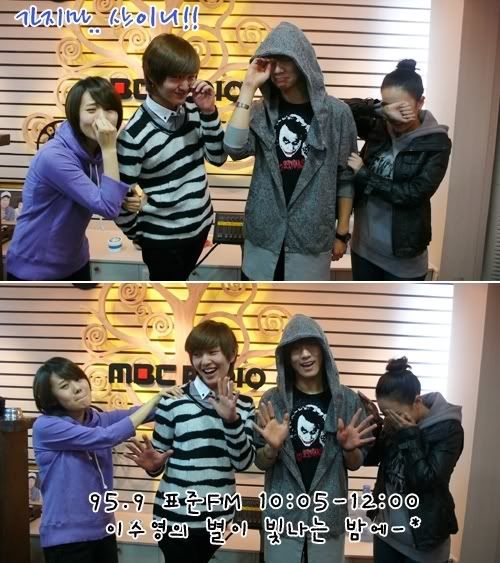 And the last is taken from their last episode !! *cries*
But although Onkey byulbam is over, I believe it doesn't mean that Onkey Love is over either ! Onkey will last forever and I believe there will be much more of Onkey moment and pics in the future !
Appa and Umma Hwaiting !!
as tagged bestiz